Welcome to the Light Fall Wiki
Light Fall is an immersive 2D platformer currently in development by Bishop Games. It was recently Kickstarter funded with a release date yet to be determined. It is narratively driven where the protagonist Julian must traverse a dream induced landscape to advance. This wiki is a collaborative resource for the game. Contributors are always welcome. Come join our community! This wikia is available for Adoption .

Enter the universe of Light Fall and jump into an epic adventure where darkness prevails over the light. Make your way through the Forgotten World of Numbra and explore its many regions. Do not be fooled by the quiet stillness of Numbra, as you will encounter strange creatures and brave many challenges to uncover your mysterious past. Read More..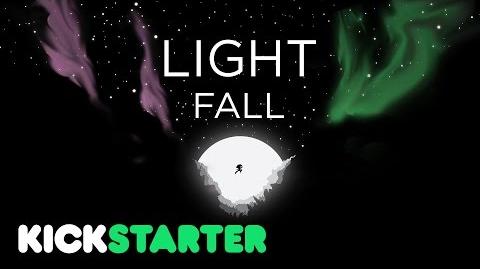 Ad blocker interference detected!
Wikia is a free-to-use site that makes money from advertising. We have a modified experience for viewers using ad blockers

Wikia is not accessible if you've made further modifications. Remove the custom ad blocker rule(s) and the page will load as expected.